About Team Partners Telecommunications
Providing the services and support your business needs to succeed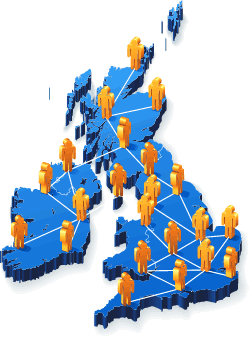 Team Partners Telecommunications was born in 2001 out of frustration like many companies before us, and many more to come, our then business was suffering as a result of the deeply flawed service being offered by the UK's main telecoms provider. We decided to sort out our problems for ourselves, and then for friends who owned other businesses having the same problems and it grew from there
Over the years we have established great contacts with many of the leading network providers, which means that we're able to offer an exceptional level of service within both the wholesale and retail telecoms industries.
TPT is classed as an independent Service Provider. We have access to the offerings of many world class suppliers of voice, data, mobile and system services, our close partnerships with these suppliers, and, more to the point, our level of understanding of their products allowing us to maximise our clients' business communications, improve overall efficiency and reduce costs.
We really understand this fast paced and competitive industry, but above all we understand the importance of customer care. We exist to ensure that you don't have to suffer the same confusion and frustrations we did, making sure that our quality products and services deliver exactly what you require.
Why not call us now on 033 33 58 33 33 to find out how we can help, or use the contact form and we'll get back to you.